COVID-19 AUTHORITIES, CONTRACT VEHICLES, AND INITIATIVES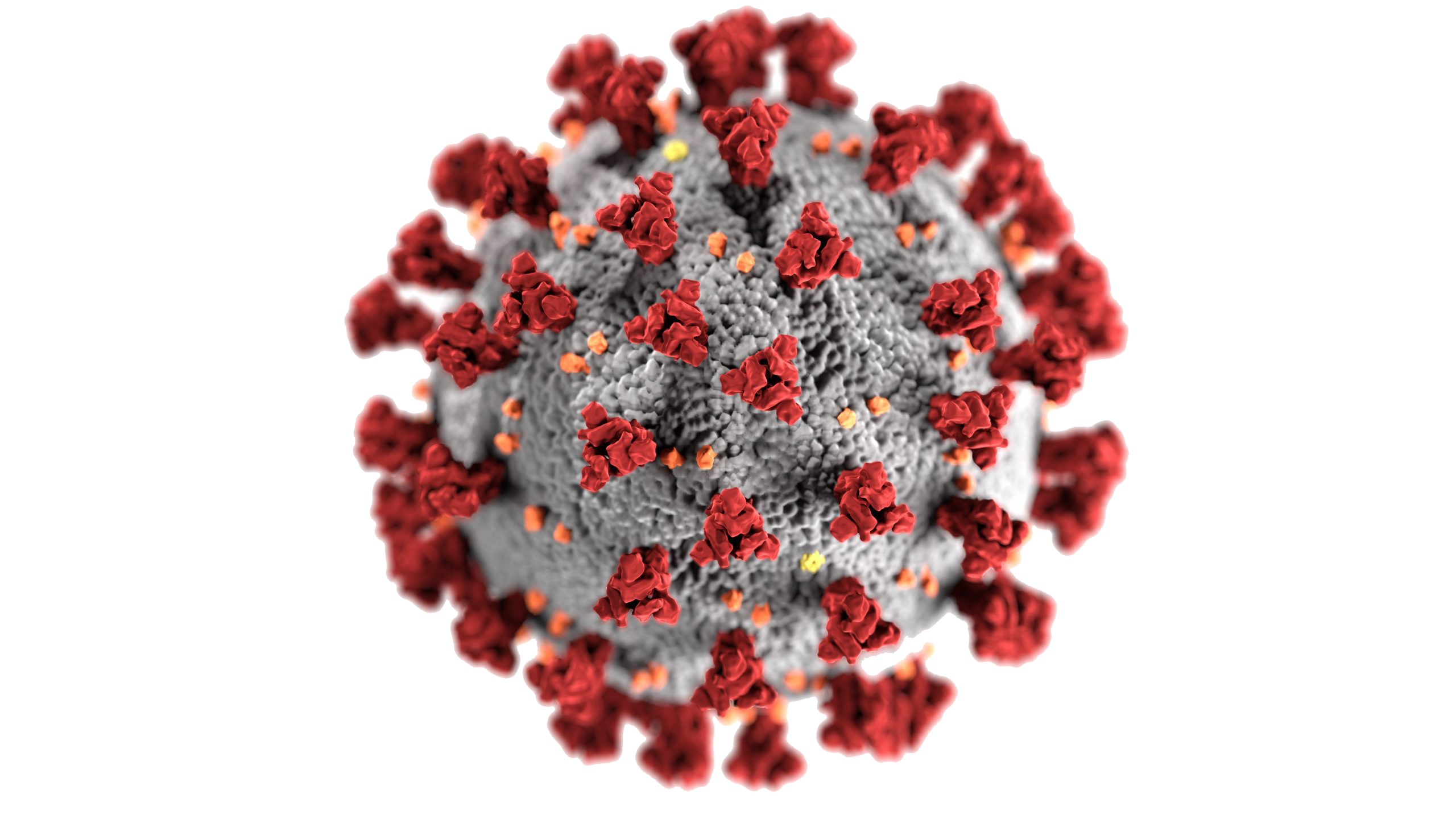 This page is intended to provide up-to-date information regarding federal authorities, contractual vehicles, and initiatives available to support the COVID-19 response.
Last Updated: February 13, 2021
Opportunities for Industry
Contract solicitations, broad agency announcements, commercial solutions openings, other transaction consortia announcements, and grants applicable to COVID-19 response.
Department of Defense (DoD)
OSD
Medical CBRN Defense Consortium (MCDC)
RPP-21-03 Submission Due Date: 3/4/2021
MCDC2103: Novel Biologics as Medical Countermeasures (MCM) against Biological Threats of Concern
—————————————————–
Air Force
AFWERX + COVID-19 National Response Team This CSO announcement functions as the overarching umbrella solicitation from which the Team anticipates soliciting solution briefs through separate & periodically published Areas of Interest (AOI) to meet Department of Health and Human Services (HHS) COVID-19 response priorities; with an emphasis on SNS goals that achieve (i) more coverage to ensure sufficient inventory the major PPE, equipment and drugs associated with COVID-like pandemics, (ii) greater insight to forecast requirements, (iii) use various inventory management strategies and improved visibility into supply and demand, and (iv) enhance manufacturing capacity to reduce dependency on foreign sources of supply.
—————————————————–
Army
Army Medical Technology Enterprise Consortium (MTEC)

—————————————————–
Defense Logistics Agency (DLA)
DLA is actively looking for suppliers to provide non-medical PPE and other similar items. FedMall's COVID-19 Contingency Corridor allows suppliers' catalogs to be hosted without requiring a contract.
Small Business (SB) and Other Than Small Business (OTSB) suppliers who are currently not in DLA's supply chain, are registered to do business with the federal government, and sell the type of items eligible for the COVID-19 Contingency Corridor are eligible to sell on the Corridor.
Suppliers who are not currently in DLA's supply chain means suppliers who are not already providing non-Medical PPE to DLA through a DLA contract. If a supplier has another contract with DLA for items other than non-Medical PPE, that does not preclude them from participating.
Registered to do business with the federal government means that you have each of the following:
A valid Commercial and Government Entity (CAGE) code
An active System for Award Management (SAM) registration
A valid authentication credential, such as a Common Access Card (CAC) or Personal Identify Verification (PIV) card, or other electronic certificate that uniquely identifies who you are such as a Public Key Infrastructure (PKI) certificate
Interested in becoming a supplier on the FedMall COVID-19 Contingency Corridor? Contact a Supplier Account Manager via email at FedMallVendors@dla.mil
Health and Human Services (HHS)
COVID-19 EZ BAA
BARDA's Division of Research, Innovation & Ventures (DRIVe) Easy Broad Agency Announcement 
Notice ID: BAA-20-100-SOL-0002
DRIVe has two main solicitations:
EZ-BAA for awards under $749K
BAA Special Instructions for larger projects.
Open Areas of Interest :
---
Biomedical Advanced Research and Development Authority (BARDA) Broad Agency Announcement (BAA) 
Notice ID: BARDABAA
Proposals submitted under this BAA must focus on research and development activities that relate to specific areas of interest, consisting of medical countermeasures for chemical, biological, radiological and nuclear threats; pandemic influenza; and emerging infectious diseases. The BARDA BAA does not support the acquisition of products or the construction of facilities. BARDA anticipates that the research and development activities supported under the BAA will serve to advance candidate medical countermeasures toward licensure or approval by the FDA.
COVID-19 response related Areas of Interest:
AOI 7.7.1 Diagnostic assay for human coronavirus using existing FDA-cleared platforms
AOI 7.7.2 Point-of-care diagnostic assay for detection of SARS-CoV-2 virus
AOI 7.7.3 Diagnostic assay for detection of COVID-19 disease (SARS-CoV-2 infection), Including Serology Tests
AOI 7.7.4 Diagnostic Assay for SARS-CoV-2 as part of FDA-cleared panel for influenza and other respiratory viruses using FDA-cleared platforms
AOI 9.2 COVID-19 Therapeutics
AOI 17 Advanced Manufacturing Technologies
—————————-
Department of Homeland Security (DHS)
Veterans Affairs (VA)
VA Federal Supply Schedule
Under delegated authority by GSA, the VA manages multiple award contracts for medical equipment, supply, pharmaceutical, and service Schedule programs.
———————————-
State and Local Governments Authorized to Order Using VA Federal Supply Schedules
On March 13, 2020, the President declared the ongoing Coronavirus Disease 2019 (COVID-19) pandemic of sufficient severity and magnitude to warrant an emergency declaration for all states, tribes, territories, and the District of Columbia pursuant to section 501 (b) of the Robert T. Stafford Disaster Relief and Emergency Assistance Act, 42 U.S.C. 5121-5207 (the "Stafford Act").
https://www.va.gov/opal/docs/nac/fss/noticeStateAndLocalGovernementsAuthorizedToUseVAfss.PDF
Based upon this declaration, full access to order against Federal Supply Schedules, including VA Schedules, is available to State and Local Governments.  Information on the GSA Disaster Program
General Services Administration (GSA)
GSA is also helping federal agencies, and state and local governments, get the materials and services they urgently need to continue mission critical work to include buying guides for key products and services and Market Research as a Service (MRAS) resources to connect industry partners with buyers.
———————————-
Purchasing for Disaster Recovery
Federal agencies, state, and local agencies, under the GSA Disaster Recovery Purchasing Program, can acquire supplies and equipment from our online shopping and ordering system at GSAAdvantage!®. 
———————————-
Allows state and local governments to buy supplies and services directly from all GSA Schedules to facilitate disaster preparation, response, or major disaster recovery.
———————————-
GSA Pandemic Purchasing
GSA can assist federal agencies find the policies, products, and services they need in a time of national crisis or emergency.
Online shopping for Supplies and Services through GSAAdvantage!® Disaster Relief Products and Services
Medical Supplies (first aid kits, resuscitation products, wound care products, body bags, lifts/ stretchers)
Personal Safety & Protection (safety apparel/footwear; respiratory, vision, hearing, and head protection)
Cleanup Supplies (disinfectants, water treatments, brooms/mops, waste containers, buckets, trash bags)
Medical and Laboratory Services (technical, professional, general support)
Environmental Services (chemical analysis, waste management, recycling)
IMPORTANT: COVID-19 Fraud and Price Gouging
GSA Warns of COVID-19 Contracting Scam and Price Gouging
Public-Private Partnerships
COVID-19 High Performance Computing (HPC) Consortium
White House Office of Science and Technology, Dept of Energy, IBM
Private-public effort to bring together federal government, industry, and academic leaders who are volunteering free compute time and resources on their world-class machines. Consortium partners from industry, academia, Dept of Energy Labs, and federal agencies are listed here.
The COVID-19 HPC Consortium encompasses computing capabilities from some of the most powerful and advanced computers in the world. We hope to empower researchers around the world to accelerate understanding of the COVID-19 virus and the development of treatments and vaccines to help address infections. Consortium members manage a range of computing capabilities that span from small clusters to some of the very largest supercomputers in the world.
Researchers are invited to submit COVID-19 related research proposals to the consortium via this online portal, which will then be reviewed for matching with computing resources from one of the partner institutions. An expert panel comprised of top scientists and computing researchers will work with proposers to assess the public health benefit of the work, with emphasis on projects that can ensure rapid results.
Proposals will be evaluated on the following criteria:
Potential benefits for COVID-19 response
Feasibility of the technical approach
Need for high-performance computing
High-performance computing knowledge and experience of the proposing team
Estimated computing resource requirements
CARES Act - Funding Breakout By Agency
The following are general breakouts of funding by agency expected to be distributed from the CARES Act passed 27 March 2020. Full text of Act here. Summary below courtesy of Steptoe.
FOOD AND DRUG ADMINISTRATION
Additional $80 million in funding to develop necessary medical countermeasures and vaccines, advance manufacturing for medical products, and monitor medical product supply chains in response to COVID-19.
DEPARTMENT OF COMMERCE 
$50 million for Hollings Manufacturing Extension Partnership, run by the National Institute of Standards and Technology Manufacturing Extension Partnership (NIST MEP).
Provided funds are to remain available until September 30, 2021.
Statutory cost-match requirements are waived for all FY2020 funding.
NATIONAL SCIENCE FOUNDATION (NSF)
$75 million dollars to prevent, prepare for, and respond to coronavirus, domestically or internationally, including to fund the Rapid Response Research program (RAPID), which is run by the Division of Grants and Agreements.  Provided funds are to remain available until September 30, 2021.
DEPARTMENT OF DEFENSE
$10.5 billion for a variety of purposes, including $1.45 billion for Defense Working Capital Funds, $1 billion for the Defense Production Act, and $3.4 billion for the Defense Health Program.
FEDERAL EMERGENCY MANAGEMENT AGENCY
$45 billion for the Disaster Relief Fund to fund federal response operations across federal departments and agencies pursuant to mission assignments issued by FEMA, as well as reimbursements to state, local, territorial, and tribal governments, as well as private non-profit organizations like universities, utilities, and hospitals, as well as nursing homes, food and sheltering operations, and other critical and essential services, pursuant to the Stafford Act. These reimbursements are made under the emergency declarations currently in place for all 50 states, as well as the major disaster declaration in place for New York, for eligible categories of activities, including emergency protective measures such as medical response, personal protective equipment, and other types of personnel and procurement costs.

$25 billion shall be for major disasters declared pursuant to the Stafford Act.
$15 million may be used for all purposes.
$100 million will be for assistance to Firefighter Grants to provide personal protective equipment, supplies, and reimbursements.
$100 million will be for Emergency Management Performance Grants which focus on emergency preparedness.
DEPARTMENT OF HEALTH AND HUMAN SERVICES
The Public Health and Social Services Emergency Fund will receive just over $27 billion through September 30, 2024 for medical response efforts, including:

At least $16 billion for the Strategic National Stockpile to procure personal protective equipment and other medical supplies for federal and state response efforts;
At least $250 million for grants/cooperative agreements to expand the Hospital Preparedness Program's support of emergency preparedness; and
At least $3.5 billion for the Biomedical Advanced Research and Development Authority to advance the manufacture, production, and purchase of vaccines, therapeutics, diagnostics, and small molecule active pharmaceutical ingredients.

Centers for Disease Control (CDC)

The CDC will receive $4.3 billion through September 30, 2024 to support activities and programs to prevent, prepare for, and respond to COVID-19, including:

$1.5 billion is for state and local grants/cooperative agreements to carry out surveillance for COVID-19, laboratory capacity to test for COVID-19, infection control and mitigation, and other preparedness response activities, with $125 million allocated to tribes and tribal organizations.
$500 million is for public health data surveillance and analytics infrastructure modernization.
DEPARTMENT OF HOMELAND SECURITY
$178 million for headquarters operations or to DHS's operating components for personal protective equipment and sanitization materials.
Defense Production Act of 1950
The Defense Production Act (DPA) of 1950, as amended (50 U.S.C. 4501 et seq.) is the primary source of presidential authorities to expedite and expand the critical supplies and services from the private sector that are needed to promote national defense.  This includes both emergency preparedness and response activities conducted pursuant to title VI of The Robert T. Stafford Disaster Relief and Emergency Assistance Act as well as for the protection and restoration of critical infrastructure operations.
The Act requires companies to prioritize government orders and contracts that are necessary to meet the response efforts associated with the coronavirus COVID-19 pandemic. Authorities can also be used to provide financial incentives and assistance to private industry to expand production and capacity for necessary supplies and resources.  Four Defense Production Act authorities could be important tools in ongoing efforts to combat the threat of the coronavirus.
Resource: The Defense Production Act of 1950: Vital Defense and Emergency Acquisition
Stafford Act
COVID-19 Emergency Declaration (13 March 2020)
In accordance with section 501 (b) of the Robert T. Stafford Disaster Relief and Emergency Assistance Act, 42 U.S.C. 5121-5207 (the "Stafford Act").  State, Territorial, Tribal, local government entities and certain private non-profit (PNP) organizations are eligible to apply for Public Assistance.  
In accordance with section 502 of the Stafford Act, eligible emergency protective measures taken to respond to the COVID-19 emergency at the direction or guidance of public health officials' may be reimbursed under Category B of the agency's Public Assistance program. 
This declaration increases federal support to HHS in its role as the lead federal agency for the federal government's response to COVID-19. 
Official Government Guidance
Memorandums issued by Government agencies focused on COVID-19 contracting.
Official Memorandums and Guidance
White House
Office of Management and Budget (OMB)
Office of Federal Procurement Policy (OFPP)
Department of Defense (DoD)
Refer to Defense Pricing and Contracting (DPC) COVID-19 page for DPC and DoD Department memorandums and announcements.
Department of Homeland Security (DHS)
Department of Labor (DOL)
Food and Drug Administration (FDA)
General Services Administration (GSA)
National Aeronautics and Space Administration (NASA)
Veteran's Administration (VA)
Implementation Guidance for Supplemental COVID-19 Funding
Agency Reporting Instructions for COVID-19-Related Funding (OMB Memo)
This guidance allows agencies and recipients to meet the CARES Act reporting requirements by utilizing, with minimal modifications, existing reporting requirements within agency financial systems and existing reporting processes under the Federal Funding and Transparency Act (FFATA), as amended by the Digital Accountability and Transparency Act (DATA Act).
Highlights include:
Expand Usage of the Disaster Emergency Fund Code (DEFC) for Tracking COVID-19 Supplemental Funding
Agencies should use the following DEFC codes for COVID-19 supplemental funding:
• DEFC "L" – PL 116-123, designated as emergency
• DEFC "M" – PL 116-127, designated as emergency
• DEFC "N" – PL 116-136 (CARES Act), designated as emergency
• DEFC "0" – PL 116-136 (CARES Act), not designated as emergency
• DEFC "Q" – Excluded from tracking, continue to use (non-emergency/non-disaster designated appropriations).
Extending DEFC Requirements to Data Provided for USASpending.gov
Agencies are required to report financial and award data to USASpending.gov via the DATA Act broker. These submissions include summary financial data ("File A"), obligation and outlay data by program activity and budget object class ("File B"), and summary award-level obligation data ("File C"). Effective for the June 2020 reporting period, all agencies are required to add the DEFC attribute to Files B and C.
New Monthly and Outlay Reporting Requirements on Financial Data Spending for USASpending.gov
Effective for the June 2020 reporting period, agencies with COVID-19 relief funding must submit DATA Act Files A, B and C on a monthly basis.
Program Activity Reporting
To better achieve the objectives of both the DATA Act and the COVID-19 relief legislation, for all spending and activities related to COVID-19 relief and non-COVID-19 relief, agencies must include "Program Activity" in File C for the FY 2021 Quarter 1 submission date.
Management of Reporting and Data Integrity Risk Related to COVID-19 Response Funding
In order to meet the reporting objectives of the CARES Act, agencies should continue to leverage the existing requirements in M-18-16 for
Data Quality Plans until they expend their funds related to the COVID-19 response.
National Interest Action Code for Procurement
On March 13, 2020, a National Interest Action (NIA) code (P20C) was added to the Federal Procurement Data System to help identify procurement actions related to COVID-19 response. To promote full, clear, and consistent transparency in the tracking of COVID-related
procurement actions, agencies are directed to assign this NIA code to all procurement actions reported into FPDS that are issued in response to the pandemic. This includes new awards for supplies and services as well as modifications that are issued to address COVID-19, irrespective of whether the contract being modified was originally awarded to address COVID-19. The code should also be used in connection with any procurement authority, including but not limited to special emergency procurement authorities identified under FAR Subpart 18.2. (Note: This guidance modifies and supersedes guidance provided in Question 11 of OMB Memorandum M-20-18, Managing Federal Contract Performance Issues Associated with the Novel Coronavirus (March 20, 2020).)
 ***Update to Guidance on Application of National Interest Action (NIA) Code to Increase Transparency (6 April 2020)***
Agency Requirements to Capture Reporting of Purchase Card Use
Effective with the issuance of this Memorandum, OMB hereby instructs agencies using the General Services Administration's (GSA's) SmartPay® program must identify relevant transactions in their servicing bank's Electronic Access System (EAS) during the reconciliation process by adding "COVID" as the identifier for transactions. Agencies not using an EAS must apply the "COVID" identifier to appropriate transactions in internal systems in anticipation of providing such information as requested by OMB. GSA is developing training and additional instructions to facilitate data capture in anticipation of future reporting.
DoD SmartPay® 3 Government-wide Commercial Purchase Card Guidance for the Coronavirus Disease 2019 (COVID-19)
Timeline and Requirements
Appendix B – Timeline and Requirements
Reporting Requirement
This applies to:
Timeline
P.L. 116-123, Emergency: DEFC value " L"
Existing reporting requirement for accounts designated as emergency.
Currently reported to GTAS.
P.L. 116-127, Emergency: DEFC value "M"
Existing reporting requirement for accounts designated as emergency.
Currently reported to GTAS.
P.L 116-136, Emergency: DEFC value "N"
Existing reporting requirement for accounts designated as emergency.
Currently reported to GTAS.
P.L. 116-136, Non-emergency: DEFC value "O"
Most accounts that received non-emergency funding in the CARES Act.
Immediately. Aligned with GTAS reporting windows.
Outlays in DATA Act File C (a running total of outlays by award)
All agencies subject to DATA Act reporting required to report under the CARES Act provisions.

DATA Act Q3 reporting schedule will not change, which is to include outlays for FY 2020Q3.

Monthly reporting will begin in July for the month of June. Monthly submission will align to the GTAS reporting schedule.

Agencies will not report outlays in Files A and B for Period 1.

Monthly Reporting for DATA Act Files A, B and C, including all DEFC values in Files B and C
All agencies subject to DATA Act reporting required to report under the CARES Act provisions.

DATA Act Q3 reporting schedule will not change, which is to include the DEFC code for FY 2020 Q3.

Monthly reporting will begin in July for the month of June.

Monthly submission will align to the GTAS reporting schedule.

DEFC Code in DATA Act Files B and C, including DEFC values "L" through "O" and subsequent COVID-19-related values
All agencies subject to DATA Act reporting.
No later than with the monthly June 2020 DATA Act submission.
Twice monthly reporting Files D2
All agencies subject to DATA Act reporting.
No later than with the monthly June 2020 DATA Act submission.
Program Activity in DATA Act File C
All agencies subject to DATA Act reporting.
FY 2021 Q1
Monthly Reporting for DATA Act Files A, B, and C
All agencies subject to DATA Act reporting.
FY 2022 Q1
Outlays in DATA Act File C
All agencies subject to DATA Act reporting.
FY 2022 Q1
NIAC
Consistent with the FAR and OMB guidance, agency procurement actions supporting COVID-19.
Through duration of NIA designated reporting period, directly in FPDS.
Purchase Cards
All agencies required to report under the CARES Act provisions.
Monthly submission will align to the GTAS reporting schedule.
Initiatives addressing COVID-19

Supply and Equipment Shortfalls
Challenges and efforts related to COVID-19.
Ventilators
Ventilator Design Specification Sharing
Medtronic
Objective: Medtronic is responding to this crisis by making the design files for the PB560 ventilator system available to the public. Our hope is that manufacturers and engineers will use this intellectual property to inspire their own potentially lifesaving innovations.
——————————
Additive Manufacturing with 3D Printing Ventilator Challenge
National Security Innovation Network (NSIN)
Objective: Capture the nationwide capacity to manufacture and ship parts from distributed 3D printer capabilities throughout the country. NSIN has asked its innovative community to identify:
3D Printer locations/capabilities: Where are 3D printers located and what are their capabilities? What type of materials are they able to print?
3D Printer access/capacity: How can we access 3D printers remotely? What is the capacity to print (parts per day)?
How do we recruit volunteers? We need people with access to 3D printers and people to collect/store parts.
Where and how do we ship parts? We need to identify those who need the parts the most and how to get them there.
Personal Protective Equipment / Medical Equipment
3D Print Exchange
National Institutes of Health (NIH)
Objective: The NIH 3D Print Exchange provides models in formats that are readily compatible with 3D printers, and offers a unique set of tools to create and share 3D-printable models related to biomedical science.
——————————-
COVID 3D TRUST: Trusted Repository for Users and Suppliers through Testing
Curated by NIH/NIAID in collaboration with the U.S. Food and Drug Administration, the Veterans Healthcare Administration, and America Makes
Objective: Collection of designs created to support the manufacturing of personal protective equipment (PPE) or other necessary medical devices that are in short supply due to the COVID-19 outbreak.
Other Initiatives/Challenges/Hackathons
Objective: Private-industry led response to that urgent Coronavirus (COVID-19) pandemic. Bringing together healthcare organizations, technology firms, nonprofits, academia, and startups and coordinating their collective expertise, capabilities, data and insights to flatten the pandemic's curve in order to preserve the healthcare delivery system.
————————–
Numerous COVID-19 Related Hackathons/Challenges/Partnerships located at this Confluence site. Some examples below:
Fight COVID-19 Open Challenge
Objective: An open collaboration effort in which volunteers, designers, students, researchers, computer scientists, health workers, startups, software developers, business developers and others will cooperate and produce creative solutions which can help fight against the current epidemic of COVID-19.
CoronaWhy
Objective: CoronaWhy is a volunteer organization (anyone can join) focused on coordinating the collection, analysis and reporting on all available data relevant to COVID-19.  With over 300 members across 17 time zones, CoronaWhy is accepting volunteers with a wide range of skill sets – we focus on data analysis, machine learning and natural language processing, and data visualization with the aim of supporting the public, the medical community and policy makers in answering important questions regarding COVID-19.
Helpful Engineering
Objective: Helpful Engineering is designing, sourcing and executing projects to help people suffering from the COVID-19 crisis worldwide.
COVID-19 Open Research Dataset Challenge (CORD-19)
AI challenge with AI2, CZI, MSR, Georgetown, NIH & The White House
Objective: In response to the COVID-19 pandemic, the White House and a coalition of leading research groups have prepared the COVID-19 Open Research Dataset (CORD-19). CORD-19 is a resource of over 45,000 scholarly articles, including over 33,000 with full text, about COVID-19, SARS-CoV-2, and related coronaviruses. This freely available dataset is provided to the global research community to apply recent advances in natural language processing and other AI techniques to generate new insights in support of the ongoing fight against this infectious disease.
Important Considerations for 3D Printing of Medical Supplies and Devices