AiDA demonstrates how the federal acquisition environment can be transformed using digital strategies and tools. It leverages MITRE's extensive work across defense, civil, and intelligence agencies to develop innovative acquisition strategies, tailored acquisition models, and adopt of Agile and rapid acquisition practices. It was the platform and prototype that led to the development of DoD's Adaptive Acquisition Framework, Contracting Cone, and Other Transaction Guide.

AiDA is the winner of the ACT-IAC Game Changer Award at the 2018 Igniting Innovation Conference
MITRE is a not-for-profit company that operates multiple federally funded research and development center (FFRDCs). Free from conflict of interest, MITRE is poised to help federal agencies uniquely tailor their acquisition policies, processes, and guidance to develop their own set of proactively tailored acquisition models. AiDA demonstrates the art of what's possible when digital technology, acquisition innovation, and tailored acquisition models intersect. Ultimately, MITRE sees the primary role of the AiDA platform as that of a technology demonstrator. Its goal is to inspire federal agencies to rethink the way they acquire products and services. AiDA capabilities will continue to evolve and new features will be added to the site. The platform will expand to include additional tailored models, digitized policies, enterprise strategy, resources, and agency-specific guidance.
In the News

Featured Innovation: Acquisition in the Digital Age
New platform tries to bring some normalcy to the agile craze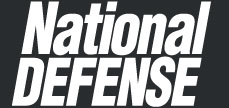 New Tool to Assist Acquisition Workforce

MITRE demoing new 'Google Maps' for federal acquisition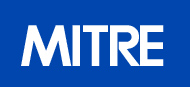 Developing the "Google Maps" of Federal Acquisition

At Your Fingertips