Considerations of Doing Business with the DoD
If you've never worked with the DoD before or have very little experience with them, you may find that you need a different set of considerations for managing your inhouse resources and overhead.
Communicating with the Government
If you're a young business or start-up, you'll need to decide who in your firm will negotiate on your firm's behalf and who will communicate with the Government Contracting Officer, or Agreements Officer in the case of Other Transactions and statutory agreements. Regardless of any deals you might make with the Government Program Manager or anyone else on the Government team, only the Contracting Officer's agreement is binding. This is DoD contracting's mantra, and you will hear it often.
It means that the engineer or Program Manager you often deal with or who is the DoD's face of the project is not authorized to make changes to your contract such as funding, extending the delivery dates, or changing the terms and conditions. Regardless of any "gentlemen's agreements," only the Contracting Officer can legally make changes to what you've negotiated and that needs to be an agreement directly from the Contracting Officer, not indirectly via the Government Program Manager. If some other team member tells you it's fine to take another month to deliver your product, even if it's to give the DoD a better product, the Contracting Officer will flag you as delinquent and in breach of the contract unless the Contracting Officer has agreed and modified the contract or, at the very least, provided you with written direction.
Choosing a Contracts Manager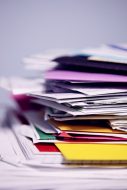 Someone in your company will need to act as counterpart to the Contracting Officer. That can be a full-time or part-time employee hired specifically to negotiate and manage your contracts or it could be an extra duty assigned to a company lawyer or financial manager. It's not uncommon in very small businesses for the owner to handle the contract negotiations and administration or to outsource support functions while retaining the authority to bind the firm in contracts.
If you are hiring a contract administrator for the first time, you probably don't have to hire a retired Colonel who used to be a Director of Contracting for a multi-billion-dollar Program Office; instead, you may find a former GS-12 Government Contracting Officer to be sufficient or an unwarranted contract specialist, aka "buyer," with at least five years of experience in Government contracting.
TIP:

When a Contracting Officer refers to their "warrant," a warrant is their legal authority to bind the US Government and may be limited to certain dollar thresholds, such as $250k, $5M, or "unlimited," or may be limited to certain Program Offices, certain types of work such as Research and Development vs Production, or even limited to a single contract or family of contracts in a Program Office.
The important thing in hiring someone to handle contracts and compliance issues for your firm is to make sure they have an understanding of the Federal Acquisition Regulations (FAR) and Government contracting, preferably DoD contracting. FAR-based contracts can be complex for the uninitiated, with hundreds of legalese-sounding clauses. You can't afford to sign a contract without understanding what you're signing up to. Not only may the DoD hold you to the terms and conditions of a contract you no longer find financially appealing or technically workable, but your negative performance may be considered as part of your "past performance" when trying to win future contracts with the Government for as long as five years.
Understanding Contract Language
You can find any clause online at Acquisition.gov unless it's a special clause or provision based on your proposal or the specific needs of the program office. For example, a special clause may be negotiated to cover an associate contractor agreement (ACA) that allows you and other contractors to share information, or special language may be included in the contract to allow for the DoD to get a quantity discount after ordering additional widgets over a 90-day period.
Tip #1:

If you don't understand a clause, you can ask the Contracting Officer to explain it. You may be lucky enough to find a Contracting Officer who will hold your hand through the process if you're inexperienced, but that's not guaranteed and they may not have the time to teach you. This is a legal document you're signing—don't put your company's future or your personal assets on the line because you don't understand what you are signing.

Tip #2:

Do not under any circumstances sign a contract without reading it: even if you trust the Contracting Officer who negotiated it with you and walked you through the process, a different Contracting Office may administer the contract for a variety of reasons and not know what you agreed on unless it's captured in the contract.
An easier path for companies with little to no experience with the FAR, FAR clauses, and supplemental clauses such as DFARS, is to avoid FAR-based contracts altogether and request that the contract be statute-based, such as an Other Transaction for Research or and Other Transaction for Prototype. These agreements are more like non-Government contracts, though some DoD buying offices may still structure them according to their own best practices. Regardless, the language can be clearly spelled out in an Other Transaction Agreement, without any lengthy, difficult-to-understand-but-required-to-be-included regulations listed by reference or written into the contract as "full-text."
Tip #3:

If an Other Transaction is better for you, include that information in your earliest communications with the Government, such as when responding to a Request for Information, a Sources Sought Synopsis, or a Draft Request for Proposal. You may also be able to request an Other Transaction for your contract type when submitting a proposal, but it's less risky to talk to the Contracting Officer about that possibility before you decide to submit a proposal.
Approving an Accounting System
If you're a small business or non-traditional contractor, you won't have to worry about CAS, or Cost Accounting Standards and if you're a large business usually subject to CAS, you won't have to deal with it under Other Transactions. However, you may still need an "approved accounting system"—not the same thing as CAS—if you want a cost type contract or Government financing.
If this is your first contract, you probably won't already have an approved accounting system, so don't be confused by who is doing the approving or think that you can make that determination on your own. To deem your accounting system adequate and approved for a cost type contract, the Government will request that the Defense Contract Audit Agency (DCAA) review your accounting system to ensure it complies with Generally Accepted Accounting Principles (GAAP), can track costs, etc. This is a really big deal for a small business and a major milestone in working with the DoD.
Hiring Subject Matter Experts
In some cases, you may need specific help that you don't have on staff and won't until you grow considerably. A good example is an Intellectual Property (IP) attorney to advise you on your IP or even negotiate licenses as part of your contract or agreement.
Planning Resources for Proposal Writing
Another thing to consider is what kind of resources you'll need to write proposals. Will you have one project manager or principal investigator working full time for a month or more on one proposal? A team? You'll need to make the business decision whether the salary and overhead costs to write a good proposal will be worthwhile, especially if you need to hold a team together while you wait sometimes months for a response from the DoD. It may not be worthwhile for a $100K contract but worth it for a $3M contract with matching venture capitalist funding or worth it for $50K contract that has a good shot at a follow-on $5M contract.
Working with Sensitive Technology Limitations
Another major difference in how you must resource your company to sell to the DoD is the limitations related to Defense that you probably won't see in your dealings with other Government agencies or non-Federal markets.
You may be limited—the solicitation should tell you—to US citizens and US locations. This means that the employees, consultants, and subcontractors working on your contract cannot be foreign nationals. With export-controlled technology, allowing a foreign national access to the technology is essentially the same as allowing their home country access to it. For SBIR and STTR firms especially, hiring graduate students who are foreign nationals may seem like a good way to cut expenses while adding smart employees to your roster. You may or may not be asked to identify foreign nationals you plan to use on an export-controlled contract. Failing to identify them to the DoD can be a serious offense.
This does not mean that there is anything nefarious about your employees, only that access to certain technologies is restricted and they cannot work on those projects. Usually they can work on other projects in your company and you can assign restricted projects to US citizens, but you'll need to hire US citizens with the right skills to support the contract without help from non-US citizens. For a deeper dive into this subject, you may want to review an introductory webinar on export controls and DoD Regulations.
Not only can you be limited to US personnel and locations, but the source of your hardware and materials may be limited as well. For example, if your product has a component manufactured in China, you may not be able to use that component. If you cannot find a suitable substitution, you may not be able to sell it to the DoD.
If the contract will require storage, handling, access to, or creation of classified information, you will need to make sure your personnel as well as the facility where classified information is handled have the proper security and facility clearances.