Air Force Innovation Organizations




AFWERX serves as an entry point for industry to do business with the Air Force. Supports the mission of making the Air Force more innovative by uncovering ideas and opportunities to improve the service, connecting ideas with legitimate solutions, and transitioning tools to the warfighter. AFWERX is a catalyst for agile Air Force engagement across industry, academia, and non-traditional contributors to create transformative opportunities and foster an Air Force culture of innovation.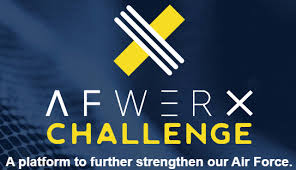 AFWERX Challenge is the combination of the defense, academic, startup, private sector, and small business worlds to collaborate through challenges and live events. Most of the challenges are open, seeking to facilitate dialogue and collaboration.
On open challenges, participants can usually see, comment, rate, and community vote on submissions that are ultimately reviewed by the US Air Force. Winning selections will be engaged for further discussions which is typically an event or private meeting. Final selections might be funded for demonstration, testing, and may even be eligible to be awarded a military contract.
Challenge areas include:
Strategy, Training, Education
Military Life and Family
Emerging Technology
Space
Air
Explore
How to engage: See current Challenges here.

Agility Prime is a non-traditional program seeking to accelerate the commercial market for advanced electric vertical takeoff and landing (eVTOL) and other transformative vertical flight vehicles (aka flying cars) for government missions in a way that accelerates the emerging commercial market.
Agility Prime aims to bring together industry, investor, and government communities to establish safety and security standards while accelerating commercialization of this revolutionary technology.
Technology areas of interest include:
Autonomy
Advanced Aircraft Materials and Manufacturing
Novel Acoustics Techniques
Subsystem, Aircraft, and Portfolio Design and Analysis Tools
Rapid Mission Planning for Dense Environments and Logistic Efficiencies
Command and Control of Air Vehicles
Robotic Landing Gear
Large Flotation Devices
Modular Payload Designs
Air Vehicle Data Networks and RF Waveforms
Sense and Avoid Architectures, Algorithms, and Sensors
Electrical Power Storage, Generation, and Charging
Distributed Electric Pulse Control Techniques
How to engage: The Innovative Capabilities Opening (ICO), below, establishes a rapid contracting mechanism beginning in 2020 with a "Race to Certification" series to drive government procurement of operational capability by 2023.

Small Business Innovation Research (SBIR)
The SBIR program enables small businesses to explore their technological potential and provides the incentive to profit from its commercialization by partnering with Air Force units for customer discover purposes. 
In 2018, AFWERX, in collaboration with other Air Force organizations like the Air Force Research Laboratory (AFRL), revamped the congressionally-funded SBIR process by reducing submission requirements, accelerating the time it takes to issue contracts to under 30 days, and introducing "Open Topics" that allow companies to submit their commercial off-the-shelf (COTS) solutions as opposed to developing a product for a more specific solicitation.
Companies in Phase I of the program must locate an Air Force customer and sign a memorandum of agreement in order to move onto a Phase II, which establishes a partnership between the organizations with the intent to trial the product and adapt it according to the end-user's needs. Following the trial run, the Air Force customers can decide if they would like to fund the product to move on to Phase III, which can be accomplished through a sole-source contract.
Eligibility requirements:
Applicant is for-profit business based in the United States
500 or fewer employees
Principal investigator's primary employment (more than 50 percent) must be with small business
Additional requirements apply
Small Business Technology Transfer (STTR)
The SBIR program's counterpart is an opportunity for university teams (undergrad, graduate, doctorate, post-doctorate, faculty-staff) that have formed companies and partnered with a university or non-profit entrepreneurial development organization to do business with the Air Force.
Eligibility requirements:
Applicant is for-profit business based in the United States
Partner with U.S. research institution
Formal cooperative research and development effort
At least 40% of work performed by small business while 30% of work performed by research institution
Additional requirements apply
(more info on SBIR and STTR programs and phases here)
How to engage: Air Force SBIR/STTR page and SBIR/STTR opportunities are posted to the Defense SBIR/STTR Innovation Portal (DSIP).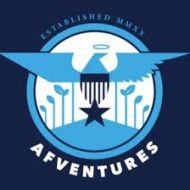 AFVentures is a collaboration between Air Force Acquisition, AFWERX, and AF SBIR/STTR. It serves as an easy open door for commercial innovators and private capital investment to help the Air Force solve problems and deliver better capability to the warfighter, faster.
How to engage: AFVentures page
AFWERX Innovation Hubs
AFWERX Austin focuses on developing strategic partnerships with various government entities such as Defense Innovation Unit (DIU), Air Education and Training Command (AETC) Technology Integration Detachment, Air Force Research Laboratory (AFRL), U.S. Army Research Laboratory (ARL), Air Force Office of Special Investigations (AFOIS) and the Federal Bureau of Investigations (FBI) to identify technological and procedural requirements.
Through these collaborations, AFWERX Austin is able to harness the developments in technologies like artificial intelligence and machine learning, additive manufacturing, robotics, virtual reality, immersive learning technologies, and blockchain to strengthen the capabilities across nationwide defense organizations.
AFWERX Austin specializes in:
Integrating innovative technologies with Air Force programs
Augmented and virtual reality technologies for training
Rapid testing and evaluation with Air Force stakeholders
AFWERX DC provides a public workspace for Air Force innovation and collaboration to identify and connect people and resources across government, industry, and academia in partnership with Virginia Tech Applied Research Corporation (VT-ARC).
AFWERX DC specializes in:
Indentifying and engaging experts to support Airmen innovation projects
Forecasting and reporting on technology trends to inform the AFWERX team
Building and managing a database of contributors interested in working with the Air Force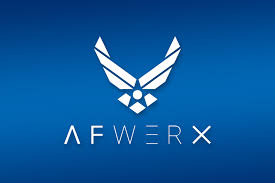 AFWERX Vegas has proximity to Nellis Air Force Base and the University of Nevada Las Vegas (UNLV) and is positioned to connect people and resources across government, the private sector, and academia. The Air Force supports and provides collaborative spaces and tools for innovation efforts.
AFWERX Vegas specializes in:
Industry challenges which provide fast, non-bureaucratic pathways for Air Force stakeholders to scout the best solutions from industry and academia
A prototyping workshop where Airmen, students, or garage tinkerers build and test technologies
Trained design thinking facilitators who convene subject-matter experts from the Air Force, industry and academia to support Airmen intrapreneurs
Event and office space for Air Force teams or entrepreneurs
Accelerators and Incubators
Air Force Technology Accelerators provide startup companies with education, resources, mentorship, and access to investors and customers in order to bolster those companies' likelihood of success. In 2017, the Air Force began sponsoring accelerators to attract high-quality companies and to facilitate collaboration opportunities between those companies and their potential Air Force customers.
AFWERX sponsors a flagship accelerator each year to improve upon and draw awareness to the tool, but Technology Accelerators can be leveraged by any USAF Program Manager to scout and validate emerging technologies in their mission area.

The Air Force Accelerator Powered by Techstars is a 3-month, in-residence Accelerator in Boston that focuses on commercially viable startups with dual-purpose technologies – a private sector application as well as government application; though startups with innovative solutions in any dual-purpose industry are encouraged to apply, specific areas of interest change each year.
Techstars offers funding, mentorship, and access to the Techstars network for life. The program culminates in a demo day where angel investors and venture capitalists participate.
Highlights:
AFWERX partners with the Air Force Small Business Innovation Research (SBIR) program and Techstars to offer the The Air Force Accelerator Powered by Techstars to engage with the non-DoD innovation ecosystem to access startup inventors with disruptive new technologies and deliver commercially viable solutions to the warfighter in an accelerated timeframe. The Air Force brings a wealth of business opportunities, especially for high-risk early enterprises. They also have subject matter expertise and global reach. 
Technology areas:
How to engage: techstars.com/accelerators/air-force

Techstars Allied Space Accelerator is a virtual accelerator program interested in the next generation of space technologies with a concentration on companies in the commercial space industry. The program is run in partnership with the United States Air Force, the Netherlands Ministry of Defense, the Norwegian Space Agency and the Norwegian Ministry of Defense.
Highlights:
Similar to other Techstars accelerator programs, but operates in a predominantly virtual manner that will not require participating companies to relocate to a physical hub for the duration of the 13-week program. Alternatively, participating companies partake in the program through a heavily digital experience complemented by three 1-week on-site visits with the accelerator's governmental partners. During these in-person week-long sessions, founders convene to work together, build camaraderie, connect with mentors and foster relationships with the partners.
Technology areas:
Geospatial analytics
Satellite servicing
Space situational awareness
Resilient communications
AI in space
And others
How to engage:
Program page: techstars.com/accelerators/allied-space

Techstars Starburst Space Accelerator, a Los Angeles-based program, focuses on the next generation of space technology companies and related frontier technologies. Startup companies in commercial space or that are developing related technologies are encouraged to apply. 
Highlights:
This program is the first of its kind, bringing together industrial, military, and civil space leaders to support entrepreneurs disrupting the space industry. The program consortium includes: NASA's Jet Propulsion Laboratory, U.S. Air Force, Lockheed Martin, Maxar Technologies, SAIC, and Israel Aerospace Industries North America. Through commercial partnerships, grants, and pilots, partners also provide the early customer traction and validation that allows Accelerator companies to reach the next level in their growth.
Technology areas:
Just as technologies developed for the space industry have found their way into other uses (velcro, GPS, freeze drying, LASIK, dustbusters), the space industry is similarly looking to adapt and partner with commercial technologies. Starburst is interested in relevant technologies developed for industries as diverse as automotive, agriculture, mining, energy, and industrial manufacturing and is especially excited to invest in companies with novel applications in artificial intelligence.
Examples of broader enabling technologies for investment include:
Artificial Intelligence
Design and collaboration tools
autonomous systems
LIDAR
terrestrial navigation
drones/UAS
advanced manufacturing
edge computing and big data processing
sensors
power systems (including energy generation, storage, and management)
How to engage: techstars.com/accelerators/starburst-space

Catalyst Space Accelerator, sponsored by the Air Force Research Lab (AFRL) and United States Space Force (USSF), is a defense and national security industry accelerator, headquartered on the Catalyst Campus for Technology and Innovation in Colorado Springs, Colorado. The Catalyst Space Accelerator is designed to increase the Air Force's awareness and rapid acquisition of commercial dual-use space technology by providing relevant business development training to Accelerator companies and connecting these Entrepreneurs with users, decision makers, and potential new customers in the DoD and commercial realms.
Highlights:
Catalyst Campus for Technology & Innovation is a collaborative ecosystem where industry, small business, workforce training, entrepreneurs, startups and venture capital intersect with Colorado's aerospace and defense industry to create community, spark innovation and stimulate business growth.
Program offers a semi-residential 12-week program for second stage businesses and includes office space, investment, Air Force liaisons, subject matter experts, a collaborative ecosystem, and resources necessary to nurture the next level of innovation. The program culminates in a Demo Day with Government and Commercial investors, NewSpace champions, industry experts, venture capitalists, and others.
Minimum Requirements
Startup or small business focused on technology relevant to the problem statement 
Startup or small business with under 50 employees (ideally)
Ability to travel to Colorado Springs, Colorado every other week to attend residential curriculum
Funding
Participating companies are funded $12-15K to participate in the accelerator.  This funding is provided by a grant from a Corporate Sponsor or seed funding by a private investment organization.  The latter is reimbursed through a success fee model where companies repay the investment based on their success related directly or indirectly to their involvement in the Accelerator.
Each participating company receives $4K per month of the Accelerator.  On the final day of the session, an additional $3K will be given to each company that has met the requirements of the program and turned in their deliverables. Deliverables include, but are not limited to, customer discovery logs, business development documentation, Demo Day pitch deck, and dutiful participation in cohort sessions for the 12-week duration
Technology areas:
How to engage: catalystaccelerator.space/apply/

Hyperspace Challenge, powered by the Air Force Research Lab New Mexico and ABQid, brings together tech startups with government innovators to accelerate collaboration between commercial and government communities. Virtual and in-person program facilitates interactions between promising technologies and timely problems to increase rapid acquisition and contracting opportunities.
Program format:
Webinar Series – interactive sessions with government challenge sponsors to understand their needs and challenges and how your capabilities may help solve their problems. Multiple government sponsors submit problem statements and companies can select which they plan to address. Problem statements are posted to Hyperspace Challenge webpage ahead of the webinar series.
Proposals – submissions explaining how your company's capabilities respond to specific problem statement(s). Finalists are selected to participate in the Hyper Accelerator to demonstrate capabilities to government agency representatives.
Hyper Accelerator – invited startups and government innovators will come together to iterate on top concepts and explore opportunities for contracting and rapid acquisition. The best capabilities during the week will be awarded prizes between $5K to 25K to spur further efforts required to get the best company innovations into the hands of government users.
Highlights:
The Hyperspace team works with each government problem sponsor to confirm there is a pathway to purchasing/contracting at the end of Hyperspace Challenge, but cannot guarantee that challenge participants will win contracts or undergo rapid acquisition with government agencies.
The Hyperspace team helps facilitate the government contracting process as new contracts are a primary goal of Hyperspace Challenge. Startups who have participated in similar programs have gone on to contract or have their technology purchased by government users they met during their respective programs.
Awards will be distributed as grants for the purpose of assisting the recipient in pursuing acquisition and/or contracting opportunities with Air Force or other government entities.
Hyperspace Challenge is one of many initiatives emerging as Space Technology Accelerators within the Air Force, and participating in the challenge brings you into a network that also includes Colorado Springs and Los Angeles, as well as other programs focused on increasing the speed of innovation within the defense community.

Technology areas:
Hyperspace Challenge 2020: Trusted Autonomy – How might we accelerate adoption of trusted autonomous solutions for space? Government sponsor problem statements.

How to engage: hyperspacechallenge.com/

STRIKEWERX Innovation Hub connects people and resources across government, industry, and academia to solve Air Force Global Strike Command's most challenging problems. STRIKEWERX provides collaborative space to give traditional and non-traditional industry partners – to include small businesses, start-ups, and academia – easy access to meet with Air Force leaders and Airmen to discuss needs, gaps, and requirements.
Industry: Through demonstration of prototypes and public challenge events, you can showcase your solution to Air Force stakeholders within Global Strike Command and connect to technology within Air Force Global Strike Command that has commercial application.
Academia: Through technology transfer and innovative programming that spurs technical discussions, a community of innovative minds will facilitate a more agile, stronger Air Force.
Highlights:
STRIKEWERX is the official "store front" to traditional and non-traditional industry partners to include small businesses, start-ups, and academia for Global Strike Command.
STRIKEWERX leverages the Small Business Innovation Research (SBIR) program to make awards to small businesses and start-ups. 
Similar to AFWERX, STRIKEWERX hosts "challenge events" and limited-time engagements on single topics.
Technology areas:
Typical STRIKEWERX solutions will be software-oriented, but there may be some virtual reality interests.
Not looking for new weapon ideas or other kinds of projects that flow from the standard requirements and acquisition system.
How to engage: strikewerx.com/resources

T3 Accelerator aims to reduce start-up barriers for small businesses working with the government through a 10-week intensive program. The Air Force is serious about attracting talented start-ups with warfighter solutions and contributing angel-investment-like funding to get these technologies to the warfighter faster.
The T3 Accelerator takes topics generated by the Air Force and examines them through a defense and commercial market lens. The ultimate goal of this program is to introduce SBIR-funded technologies into the marketplace by bridging the gap between traditional SBIR coaching and entrepreneurial training.
Highlights:
This Accelerator prepares participants for a "Direct to Phase II" application. This simply means obtaining a SBIR Phase I award is NOT a prerequisite for this Phase II application. Additionally, this is an investment opportunity that is non-dilutive of your equity.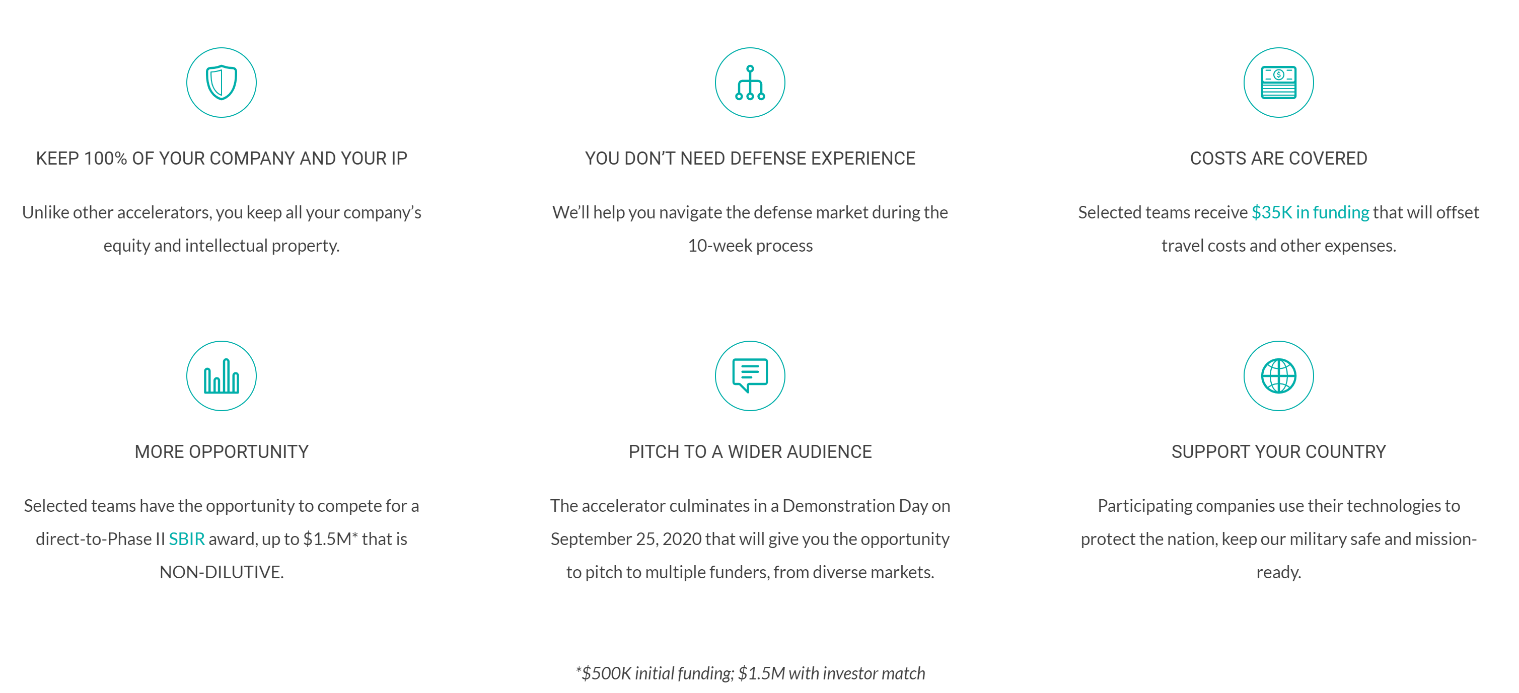 Program Benefits
Commercialization Plan – develop a comprehensive commercialization plan, with a deep dive into customer discovery, to identify military and commercial customers and understand how their value proposition compare and connect
An Investable Business Plan – program culminates in a Demo Day that provides the forum for companies to pitch to an audience of SBIR grant funders, outside capital investors and other Air Force buyers
Preparation for the Small Business Innovation Research (SBIR) program application process – program offers expedited timelines and access to resources to aid in the SBIR application process
Technology areas:
The Air Force is looking for startups and small businesses that are developing:
Materials and manufacturing processes focused on low cost
Reusable and minimal maintenance (attritable) structures
Engines and sensors in autonomous unmanned aerial systems (UAS) and space systems
Detailed topic descriptions here.
How to engage: t3accelerator.com/register/
Non-DoD Innovation Organizations
IQT invests in commercially-focused, venture capital-backed startups to identify and adapt "ready-soon" technology: off-the-shelf products that can be modified, tested, and delivered for use to the intelligence and defense community within 6 to 36 months. IQT's partners include the Central Intelligence Agency, National Security Agency, and Department of Defense, and others in the intelligence and defense communities.
IQT works side-by-side with the venture capital community to identify cutting-edge technology that has the potential for commercial success and the potential for high national security impact. 
IQT identifies startups with the potential for high impact on national security and works closely with them to deliver new capabilities that our customers need to boost their technological edge.
IQT investments typically range from $500,000 – $3 million, and are paired with a development agreement in which IQT and the company work together to adapt the technology to government customers' needs. If the pilot of the technology goes well, government customers can buy the product directly from the company.

Highlights:
IQT's tech team vets each technology against the requirements of our partners' mission capability needs, then compares alternative approaches and rigorously validates technical claims. Simultaneously, the investments team gauges the potential for long-term success by evaluating each company's commercial potential, business plan, and management team.
Once an investment is made, IQT works with the company and the partner agencies to complete a work program and facilitate solution delivery. Our process strives to ensure that portfolio companies deliver on their technical promise, and that they will continue to support and enhance their products for years to come.
The significant advantages of IQT's model include:
Rapid product development
Valuable product enhancements
Lower initial and long-term costs to the national security community
Technology areas:
Data analytics
Cybersecurity
AI/Machine Learning
Ubiquitous Computing
IT solutions
Communications
Materials/Electronics
Commercial Space
Power/Energy
Biotechnology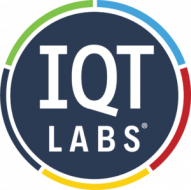 IQT Labs explores technology opportunities and solutions to problems that have yet to be discovered. By open sourcing our data, code, and research findings, we provide insights and technology beyond the startup for national security and the common good.
How to engage: IQT reviews technology companies via an electronic submission process found here.
Challenge.gov is a web platform that assists federal agencies with inviting ideas and solutions directly from the public, or "crowdsourcing" and is the official hub for prize competitions and challenges across all federal government. Managed by the General Services Administration (GSA).
Highlights:
Challenge.gov enables the U.S. government to engage citizen-solvers in prize competitions for top ideas and concepts as well as breakthrough software, scientific, and technology solutions that help achieve their agency missions.
Technology areas:
Challenges can generally be categorized into one of these seven types. These are broadly defined as the types of activities or outcomes that will be worked on or produced in your challenge.
Ideas
Design
Software
Technology
Entrepreneurship
Scientific
Analytics
How to engage: Challenges from across the federal government are posted to challenge.gov.